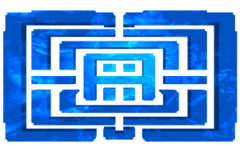 Welcome to the MegaClasX CDROM
Order by phone - 805 349 1104 - 10am to 5pm, California time - major credit cards accepted.

NEW! The MegaClasX CDROM
A major collection of all of MegageM's Amiga classics, a programmers goldmine of tools and articles, and important utilities and extras for NewTek Amiga Toaster and Flyer owners.
Only $69.95.

MegaClasX has three major collections of software, books and articles, and programmer/developer's materials:

The Amiga and Toaster/Flyer Programmer's Goldmine

NewTek DevCon - The complete developer materials from the three NewTek Developer Conferences held in 1994 and 1995. NewTek has given permission for this distribution which includes:

Flyer Developer documentation and programmer's guide, include files, and documentation.
Toaster FX development and programming files and documentation.
Toaster ColorFont development files and documentation.
Lots of examples and sample programs in C and assembler.

Amiga Machine Language Programmer's Guide by Daniel Wolf and Doug Leavitt. *The* assembly language programming text that sold over 10,000 copies. Complete click-to-read text chapters and all programming examples, ready to compile, including a complete assembler. This book has been out of print for some time, and we continue to get requests for it. Now it's available again in this convenient form.
Series of eight Amiga programming articles by D. Wolf, originally published in Amiga Plus magazine.

Toaster/Flyer User's ToolChest - Classic and NEW Packages

MegFX The collection of 41 split-screen and layering real-time FX for Flyer
FlyerCOM ARexx Flyer language for scripting commercial insertion, automated Flyer playback, and kiosk systems.
FasCal - *new* low-level precision calibration program for the Flyer board, lets you adjust the pots right on the Flyer board
AV8R - the original Flyer timeline program, version 1.06. Later evolved into the AV8RPro++. AV8R is a nice editing-support timeline that functions as a 2nd interaction screen for your Flyer. Loaded with powerful features (Flyer project EDL, interactive timeline, align-audio-to-video, visual in/out editing, timecode displays, and more).

The Complete Collection of Amiga Classic Programs published by MegageM

and more!

You get 40 megabytes of material including dozens of programs, a complete book, articles, Toaster/Flyer tools and developer materials, and more. All organized with click-to-read text icons and individual install-icons for each software package. On one convenient CDROM.
Over $500 originally, now only $69.95, complete.

---

Thank You for visiting the MegageM Digital Media MegaClasX Page
Come Back Soon!