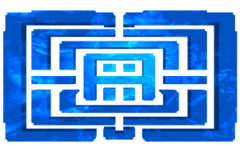 Welcome to MegageM Digital Media
Web pages, images, applets, & file downloads: (c)1990-2003 by D. Wolf
All rights reserved worldwide. Permission granted for personal non-commercial use only.
Order by phone - 805 349 1104 - 10am to 5pm, California time - major credit cards accepted.
The statements in this web site are not intended to create any warranty, expressed or implied.
MegageM reserves the right to change any specifications, pricing, and availability stated herein at any time without notice.

---
VideoGems has over 60 NEW Video Toaster/Flyer FX, 36 NEW Toaster CG ColorFonts, FractalPro-generated Framestores and FX, and HUNDREDS of LightWave objects of real-location landscapes (like the whole Grand Canyon, parts of Mars, and a variety of other interesting locations). If you have a NewTek Flyer, a Toaster with the new Toaster 4.x software, or you use LightWave on ANY platform, VideoGems is for YOU. Only $99.95

WOW! - Objects to render the surface of the Red Planet - MARS!
Download a VideoGems Video Toaster ColorFont Sample Image.
---
---
FractalPro - The Movie is a 38-minute video of the most amazing fractal animations ever produced. It is accompanied by a terrific original soundtrack as well. Created entirely with Amigas and Amiga-related products, 'The Movie' takes you on a visual voyage into the infinite - zooms, cascades, flyovers, and more! Animations were created with our FractalPro, VistaPro, and LightWave. Over two years in the making, FractalPro 'The Movie' will knock your socks right off!
Available in NTSC VHS for only $49.95.
Coming SOON as an MPEG Movie on CDROM!
Download THREE MPEG excerpts (23 to 30 seconds each) of the video!
---
About MegageM Digital Media
>GENERAL: MegageM creates and markets products for video, animation, stereoscopic 3D, artificial intelligence, industrial applicatons, and entertainment. MegageM is also a full-service, authorized Amiga Computer and NewTek Products (Video Toaster, Flyer components, hard drives, and systems) reseller with over 10 years experience in Amiga systems, software development, data storage, multi-platform digital media, and applications. MegageM maintains a HUGE Fractal Art Library of over 35000 images created with FractalPro, VistaPro, and LightWave (available on custom CDROM image sets and as fully animated video).
>LOCATION: Santa Maria, California is about halfway between Los Angeles and San Francisco - 20km from the Pacific Ocean. MegageM actively supports the local Amiga club, AmiCOSMO.
>OWNERSHIP: MegageM Digital Media is owned and operated by Daniel Wolf.

>PHONE: 805-349-1104 FAX: 805-922-5003
>ORDERING: Ordering and Pricing Web Page
>OTHER SALES: Quality pre-owned computer equipment, software, boards, books, manuals, and more.

---
MegageM Products and Services
WOW! - Objects to render the surface of the Red Planet - MARS!
---
Come Back Soon!